Everything changed for this IMAGE employee when she was diagnosed with melanoma. Now, she encourages young women to be more aware of skin safety.
I was watching TV one evening, my legs raised on a beanbag, when I noticed the slightest freckle on the back of my ankle. I have freckles all over my body, some darker than others, but there was something about this one that stood out. It was barely a millimeter in diameter but almost black in color.
I had never seen this color on my body before, so I consulted Dr Google and took a photo to monitor the changes. A few days later, I showed my mother. His diagnosis was hypochondria …
The photos of cancerous skin lesions I found online looked much larger than the tiny black spot on the back of my ankle, so I decided to take a watch and wait approach. As long as the freckle didn't change in size or shape, I assumed I had nothing to worry about.
A few months later I was in the GP clinic with a sinus infection. As she was writing my prescription, I remembered the freckle and sheepishly asked her to take a look at it. "It's probably nothing," I told him, rolling up my pants.
The doctor pulled out his magnifying glass and began to examine the area with an unexpected thoroughness. "This concerns me," she said immediately, before filling out a referral form by checking the "urgent" box.
I lingered on how stupid I had been
The ten days before my hospital appointment gave me a lot of time to dwell on how stupid I had been.
In previous years, I had experienced the digital nomadic lifestyle, taking my laptop to sunny destinations where I could work in a bikini. I have always had a tan and as my skin got darker the sun factors I wore diminished.
Back in Ireland, I sometimes used deckchairs to top up my tan. Yes, I know, I'm an idiot … The day of the appointment arrived and luckily the consulting dermatologist did not read the riot document to me when I admitted that I had used lounge chairs.
I already knew something was wrong when I called them back.
He examined my body from head to toe and concluded that the freckle was most likely an "ugly duckling" mole. He asked me for a biopsy to err on the side of caution, but assured me I had nothing to fear.
I had almost forgotten about the biopsy when, a few weeks later, I saw a number of missed calls from the hospital. I already knew something was wrong when I called them back.
Stage 1 melanoma
The doctor told me that the biopsy did not give the results he expected. I had stage 1 melanoma, he explained, and I was lucky to have caught it so early because it was about to metastasize into something more serious.
I was selected for a large local excision, under local anesthesia, a week later. The operation was quick and relatively painless; the recovery was quite another thing.
I had planned to go to work the next day but when I got out of bed I fell to the floor. I didn't expect the surgery to limit my mobility, but when I removed the bandage and saw the depth of the wound, I began to understand why I was hobbling from bed to the bathroom.
I was lame for about two weeks and couldn't exercise for months. It took over a year for the scar to turn from dark purple to light pink and pink.
I realized how lucky I had been
It was a debilitating experience, but all I could think of was how lucky I had been. What would have happened if he had metastasized in stage 4? Imagine losing part of your foot for a tan …
Needless to say, my approach to sunscreen and UV exposure has changed dramatically. I am now wearing a hat and SPF 50 even though it is partly cloudy. I keep the scar covered with bandages and I don't stay in the sun for more than 40 minutes at a time.
I would be lying if I said I don't miss a natural tan, but I can't afford to take any chances. High sun protection has become a staple of my skincare routine, and there's always the fake tan.
It's a terrible cliché, but I thought things like this don't happen to people like me. I thought my black hair and my dad's darker skin would give me some kind of natural skin protection. I thought I had the youth on my side.
Yes, I'm lucky I caught it early on, and my scar is in an inconspicuous part of my body and not on my face. But it doesn't always happen like that. I've learned the hard way that exposure to the sun without protection is just not worth the risk. And it's better to be pale and interesting than permanently branded.
We Asked A Dermatologist How To Make Sure You Keep Your Risk Of Skin Cancer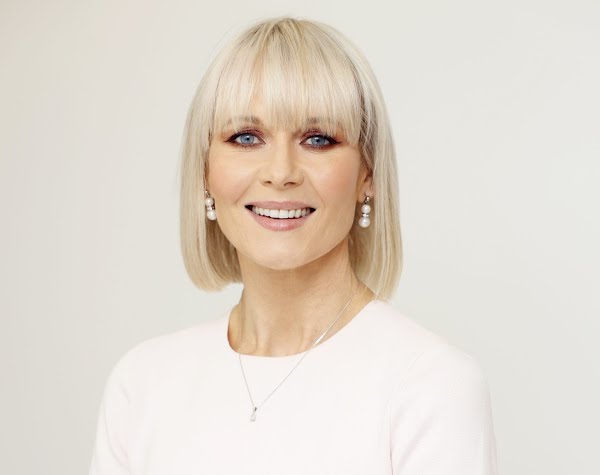 "With over 12,000 cases diagnosed in Ireland each year, skin cancer is the most common cancer in Ireland," said Professor Niki Ralph, consulting dermatologist. "Fortunately, skin cancer is also one of the most preventable forms of cancer.
"About 90 percent of non-melanoma skin cancers and 85 percent of melanoma cases are associated with exposure to ultraviolet rays from the sun. It is therefore vital to regularly use a broad spectrum SPF, a style of clothing to protect the skin and a hat when outdoors.
"Using self-monitoring by doing home skin exams to watch for changes in moles (moles) such as changes in shape, size and color can lead to early detection of possible skin cancer. Therefore, I advise you to make an appointment with your GP or dermatologist if you have concerns about a new or evolving lesion.
Stay safe in the sun
At La Roche-Posay, we recommend that you follow sun precautions to protect your skin and limit your risks. Here are our top tips.
Apply sunscreen daily
Skin experts and dermatologists recommend applying an SPF daily – about two finger lengths of broad-spectrum SPF for your face and about two teaspoons for the rest of your body. You will also need to apply more sun protection to larger areas of exposed skin. Sunscreen should be applied liberally 30 minutes before sun exposure and should be reapplied frequently and liberally every two hours to maintain protection (or more if you are going to be swimming, sweating profusely, or wiping your skin with a towel).
Recommended by dermatologists around the world, La Roche-Posay Anthelios offers a wide range of sun products, including the best-selling daily SPF Ultra Light Invisible Fluid SPF 50+ and the Invisible Body Spray SPF30. Specially formulated for all types of sensitive skin, the water-repellent and hypoallergenic range provides very high broad UVA / UVB protection.
Stay in the shade
Sun protection isn't the only way to protect your skin, and there are other steps you can take to prevent damage. On hot, sunny days, try to seek shade as much as possible. Avoid direct sun exposure between 11 a.m. and 3 p.m. when the sun is strongest.
Cover areas prone to sunburn
Protect the skin with clothing, including a hat, long-sleeved top, and sunglasses with UV protection. If wearing this type of clothing is impractical, at least try wearing a t-shirt or beach blanket.
Provide extra protection for babies
Make sure they wear a hat, loose clothing (to prevent overheating), and sunglasses. It is recommended that babies under six months old be kept out of direct sunlight at all times. While older babies / toddlers (under three years old) should be kept out of the sun as much as possible and especially during the hottest hour of the day, 11 a.m. to 3 p.m.
---
La Roche-Posay Anthelios Suncare is recommended by dermatologists around the world *. The formulas are suitable for daily use and for all types of sensitive skin. Sunscreens tailored by skin type are hypoallergenic and non-greasy, making them perfect for everyday use. Discover the entire Anthelios solar range here.
* Based on interviews with 6,023 dermatologists – waves of the IQVIA 2017/18 and 2018/19 international dermatologist barometer.