You wonder where the best places to live in vietnam are?
From its stunning natural landscapes to its warm and welcoming people, Vietnam is a popular choice among expats in Southeast Asia. In addition, the cost of living is very affordable throughout the country, including in major cities and tourist hotspots.
Ready to travel again? Don't go without travel insurance.
I recommend SafetyWing Nomad Insurance. I have been using it since 2019 and I can assure you that it is the perfect solution for nomads like you and me.
Vietnam's tropical climate also means you can enjoy the heat all year round, a huge temptation for foreigners from cold countries.
Additionally, due to tourism and the country's expat community, it's entirely possible to live and work here without speaking the local dialect.
So where to move in this tropical paradise? Here are the five best places to live in Vietnam for expats and digital nomads, with options for everyone.
Ho Chi Minh City
Ho Chi Minh is the largest and most densely populated of the best cities in Vietnam, but also one of the most dynamic.
Ho Chi Minh's lifestyle is exciting and fast-paced; thus, this part of Vietnam is excellent for those who are addicted to the hustle and bustle of big cities. Although it is very chaotic, it is quite organized compared to other major Asian cities.
Ho Chi Minh is a 24-hour city where there is always something to do and where to go. It also has one of the best transportation systems in this part of the world, including a metro that connects all neighborhoods, so you don't need a car or scooter here.
Ho Chi Minh City is one of the most popular places for expats as the city offers the widest range of job opportunities for foreigners. The expatriate community works in sectors such as education, technology, manufacturing or tourism.
---
Planning your next adventures? Traveling by bus! (It is cheap!)
---
Many coworking spaces and cafes also cater to the ever-growing number of digital nomads.
Still, Ho Chi Minh can be stressful for many, mainly due to constant traffic jams. So, if you envision rice paddies or secluded beaches when thinking about living and working in Vietnam, this bustling metropolis may not be for you.
Most expats tend to live in Districts 2 or 7 along the river, where plenty of green space exists. You can find apartments ranging from basic to luxurious, usually costing between $200 and $500 per month.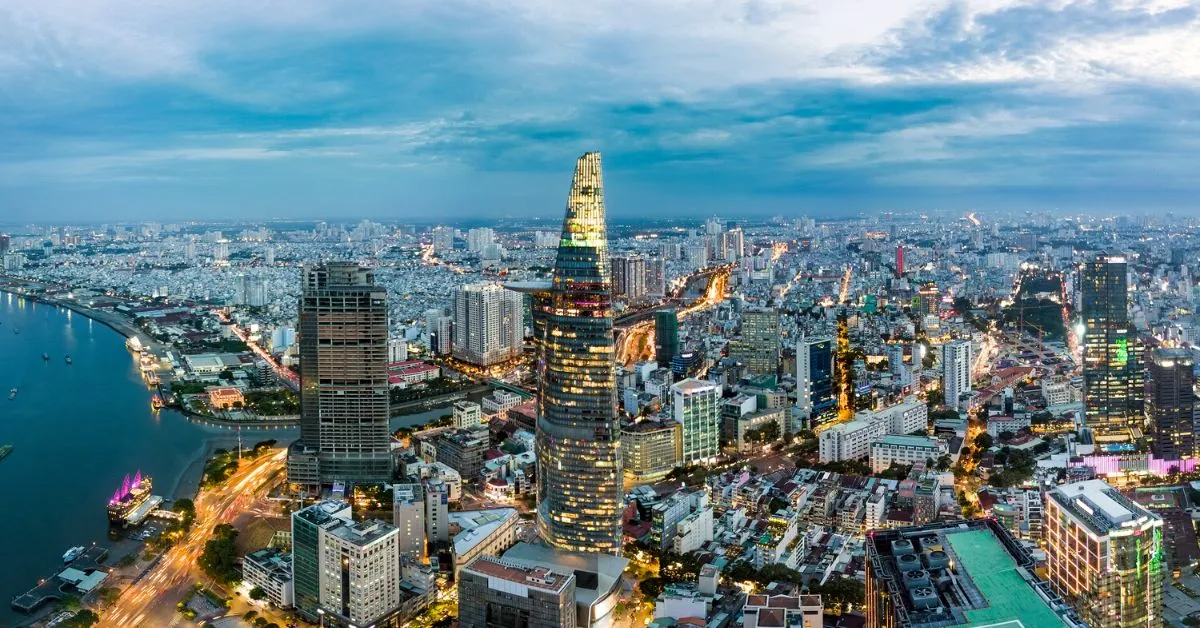 Hanoi
As the capital, Hanoi has a rich culture and historic architecture. It has an older and less modern look than Ho Chi Minh, which makes the atmosphere different.
Also, despite being the capital, Hanoi has a smaller population than Ho Chi Minh and is therefore less crowded and congested.
There are plenty of things to do in Hanoi, including plenty of shops and restaurants and a vibrant nightlife. Plus, there are ancient temples to explore and lots of greenery and parks.
The city is also close to several beautiful and famous natural sites like Ha Long Bay and Cat Ba National Park.
Hanoi offers a well-balanced lifestyle between city life, culture and nature, which makes it ideal for expats and remote workers starting their life in Vietnam. The city caters exceptionally well to foreigners, with many Western restaurants and shops that import Western products.
Most expats in the city choose to live in the Dong Da and Tay Ho neighborhoods. They tend to work in education in managerial or high-level positions across all the different sectors.
Rental costs are significantly cheaper in Hanoi than in Ho Chi Minh, with one-bedroom apartments costing between $200 and $350. However, consumer costs and restaurant prices are more or less the same.
Another significant difference between Hanoi and Ho Chi Minh is the climate. Because it's in the north, Hanoi is significantly cooler, so it may be better suited to expats who don't do well in the intense heat.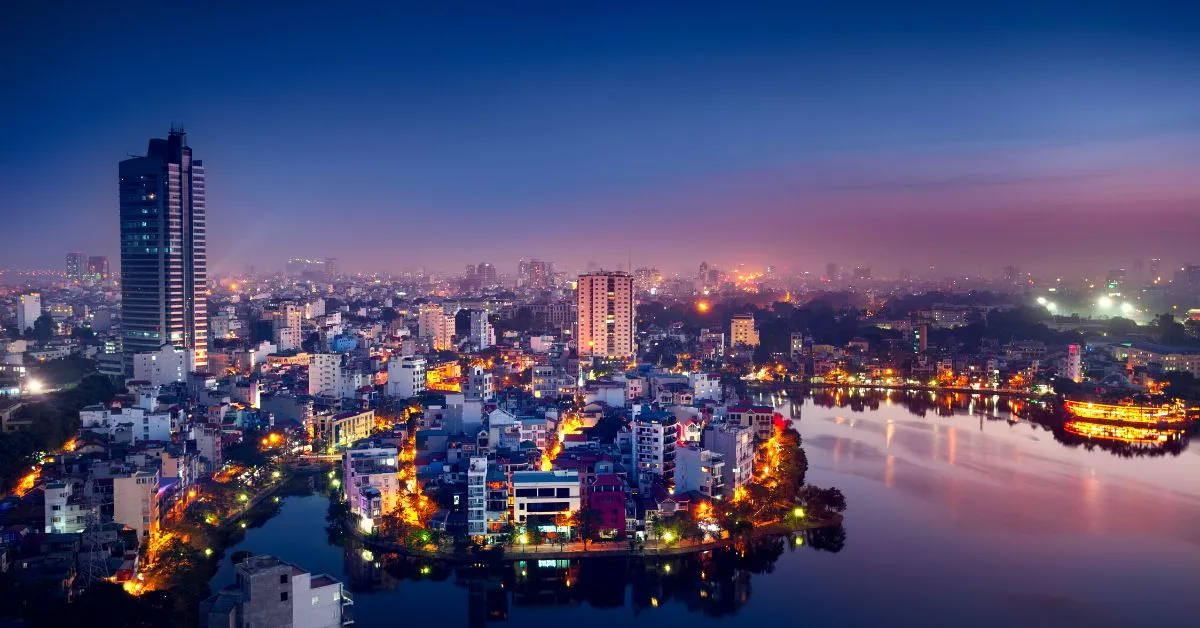 Da Nang
Da Nang is the third largest city in the country, located on the coast in central Vietnam, halfway between Hanoi and Ho Chi Minh. With a population of 1.3 million, Da Nang doesn't feel crowded but has all the modern conveniences you need.
Da Nang was recently voted the most livable city in Vietnam thanks to its natural landscapes, well-organized downtown, clean streets and minimal air pollution. So it's no surprise that Da Nang is one of the best Vietnamese cities for expats and digital nomads.
From beaches to mountains to cultural heritage sites, you'll find plenty to keep you busy here, allowing you to create the perfect work-life balance. Job opportunities are available in many sectors, such as education, IT, technology, tourism and hospitality.
If Da Nang has many historic buildings, more and more modern constructions are emerging, especially near the beaches. These coastal districts, such as An Thuong and Son Tra, are popular areas among the foreigners who reside there.
Expats also choose Da Nang over the big cities because the cost of living there is lower. For example, you can rent a one-bedroom apartment for less than $300 or a 3-bedroom house for no more than $600.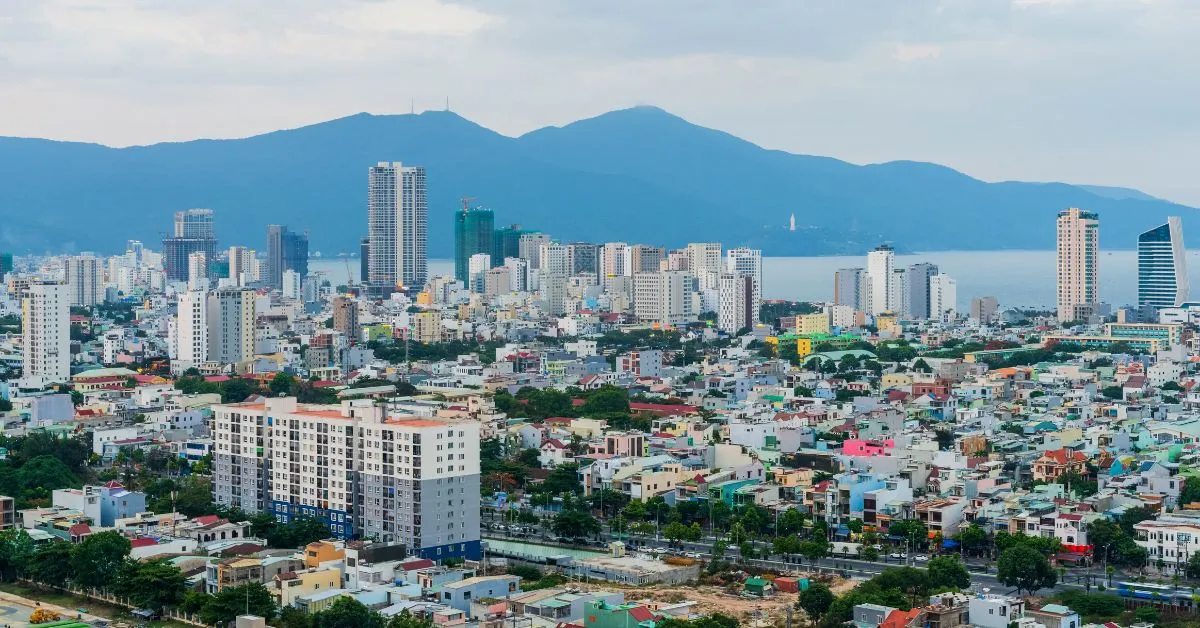 Hoi An
Hoi An is a coastal town just south of Da Nang. It is one of the best cities to live in Vietnam for those who want to get away from metropolitan areas and enjoy a peaceful lifestyle in nature.
Hoi An is stunning, with a fascinating old town, picturesque canals and pristine beaches.
The architecture is varied, from colorful French colonial buildings to Vietnamese tube houses and iconic attractions like the Japanese Covered Bridge. The food in Hoi An is also very varied and delicious!
As a reasonably small town, there aren't too many work opportunities for foreigners here, except for a few teaching jobs. However, Hoi An is ideal if you work remotely and are looking to live in a peaceful Vietnamese coastal town.
Plus, Hoi An is only a 30-minute drive from Da Nang, perfect for a big night out or a weekend in town.
Another advantage of Hoi An is the low cost of living. The city is slightly cheaper than Da Nang, but a significant difference from larger cities.
Here you can rent a one-bedroom apartment for $200 or a 3-bedroom house for around $450.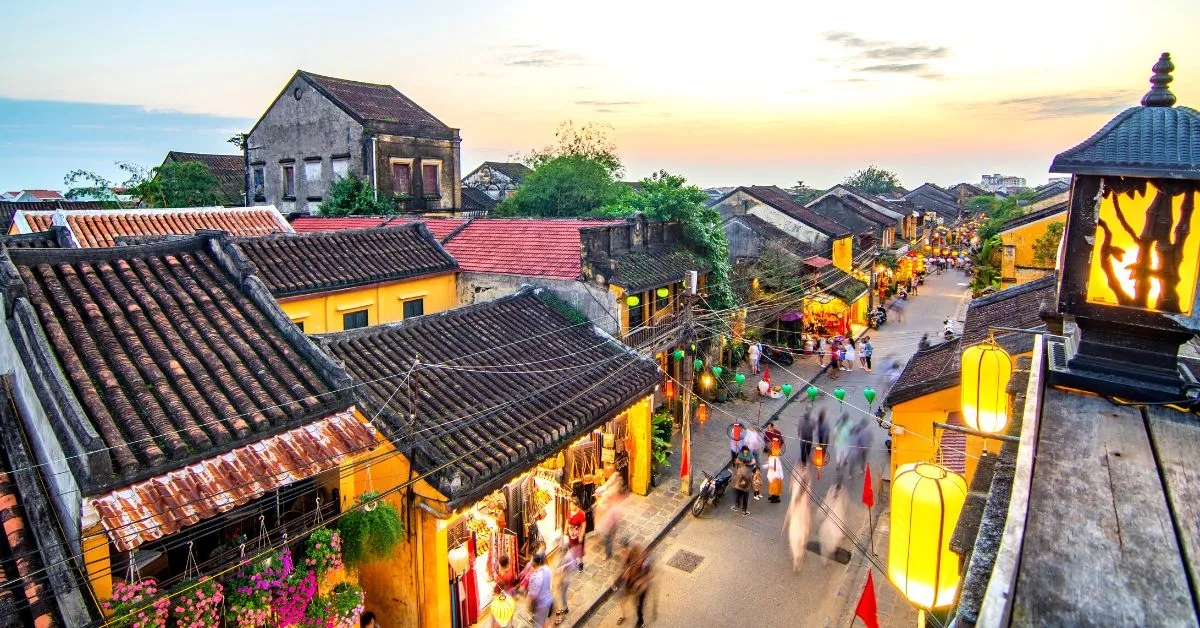 Nha Trang
Nha Trang is a southern resort town and home to around 400,000 people. Nha Trang's highlight is its long, beautiful coastline, but large parts are built up with skyscrapers and modern hotels.
Nonetheless, it's an incredibly vibrant city, popular with expats and digital nomads looking for a lively beach lifestyle.
Nha Trang offers a wide range of things to do day and night. It's a renowned dive site with waterfalls, mountains and islands to explore, including Hòn Tre Island, which you can access via cable car.
The nightlife is equally eclectic, with plenty of trendy rooftop bars and beach clubs. Hence, it is easily one of the best places to live in Vietnam for young single digital nomads looking for a fun and social life.
Many Nha Trang expats work remotely for foreign companies, taking advantage of Western salaries and Eastern cost of living. Still, there are English-speaking jobs in town, mostly teaching or hotel management positions.
Because it is a popular tourist destination, eating out is more expensive than in other top Vietnamese cities.
Rental costs are affordable, but considerably cheaper when renting long term. Generally, you can get a one-bedroom apartment for $250 to $350 per month.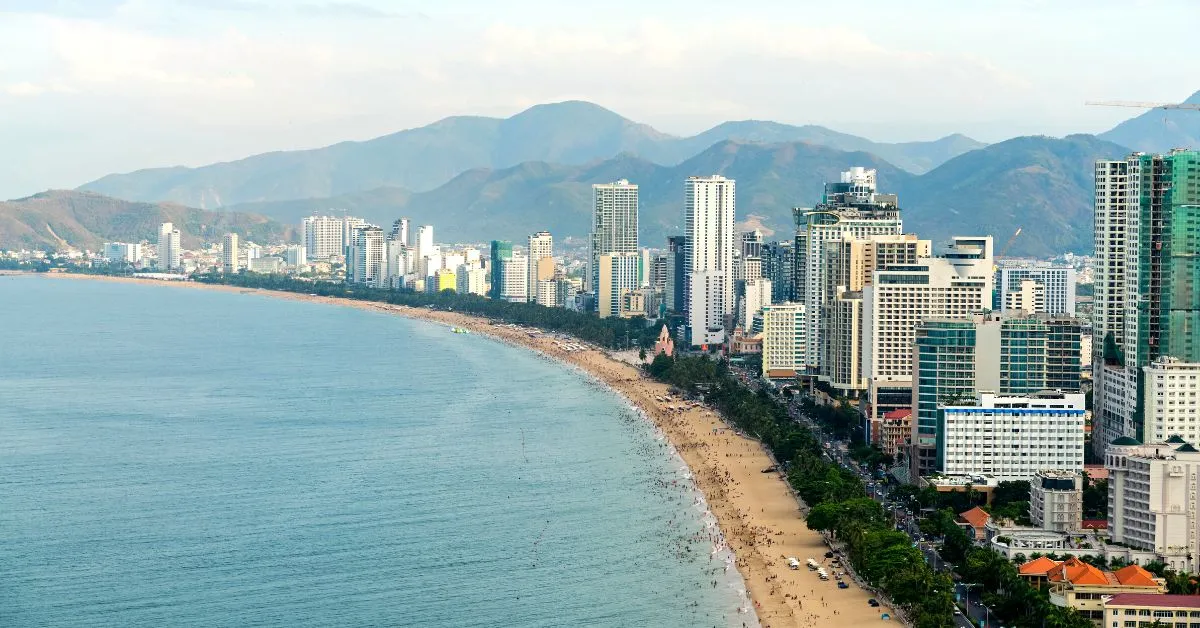 Final thoughts on the best places to live in Vietnam
Whether you are a digital nomad or looking to teach English, Vietnam offers a comfortable standard of living and a very affordable cost of living. Each of these five best places to live in Vietnam has a unique charm.
Yet what they share in common are the existing expat communities and a welcoming and friendly attitude towards foreigners.
Not sure if Vietnam is the right place for you? Read one of the following guides: